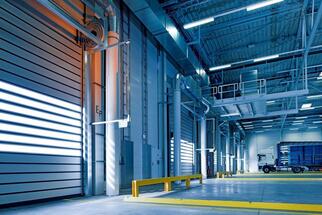 It was a record quarter for us in terms of demand, new supply and low vacancy rates in Europe. We have a solid portfolio strengthened by an increase in rental rates and a large market appetite for warehouse space, which gives a breeze to our planned land investments and build-to-suit construction projects - emphasized Ben Bannatyne, CEO of Prologis for Europe.
The total leased space in Prologis facilities is 243,000. 840 sq m The key lease transactions include the lease of 27.8 thousand. sq m in Prologis Park Budapest Budaors DC1 in Hungary and 17.7 thousand. sq m at Prologis Park Prague - Airport DC4 & DC5 in the Czech Republic. The transaction in Poland was third - 12.2 sq m. at Prologis Park Poznań DC3.
Among the new investments (their total leasable area across Europe amounted to 174,000 730 sq m), there were projects in the Czech Republic and Germany. Two of them are build-to-suit projects (Prologis Park Dortmund, Germany; Prologis Park Interporto Bologna, Italy), and seven are speculative facilities in response to growing customer demand.
In the first three quarters of 2021, Prologis bought nine investment plots in Europe with a total area of ​​285,000 sq m. 898 sq m - in Italy, Germany, Sweden and Great Britain.
We effectively acquire land for logistics in desired locations and implement a development strategy for urban areas. This allows us to quickly respond to the needs of demanding customers. We are committed to environmental protection, social responsibility and corporate governance (ESG). We are convinced that being a good neighbor is the basis on which we build lasting relationships and provide our clients with the possibility of sustainable development in Prologis parks - summed up Ben Bannatyne.