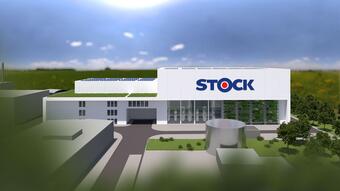 The distillery at ul. Krochmalna will be equipped with a modern photovoltaic installation and LED lighting, which will reduce the demand for energy needed to illuminate the plant by 80%. In addition, the production process will be optimized so as to minimize the demand for thermal energy - the plant can save up to 3 million cubic meters of natural gas per year. The fermentation plant will be built in a closed technology, which will ensure that no smell will be released to the outside. The plant will also collect rainwater, which will be used, among others for watering green areas.
The installation will be perfectly soundproofed, and the modern architectural design of the building with a green facade and roof will beautifully fit into the revitalization of the Za Cukrownia district, where we already have a modern Lublin Arena, and a new, green metropolitan station under construction - ensures Marek Sypek, General Director of Stock Polska .
The Stocka installation will produce raw alcohol for the production of, among others, alcohol for food (pure and flavored vodkas and liqueurs), medical, pharmaceutical (disinfectants) and agricultural purposes. Alcohol in the Lublin distillery will be made largely of products from suppliers from the Lublin region, i.e. corn, rye, triticale, barley and wheat.
The investment is carried out with Stock Polska's own funds, and the construction supervision has been entrusted to the Łódź-based company Biotechnika. New buildings are being built on the company's premises, the total area of ​​the new distillery with infrastructure will cover approximately 5.8 thousand square meters. sq m Demolition works and the adaptation of some squares and internal alleys have already been completed. The building permit became final in September, foundation works are already underway, the first structures will appear in early 2022. The investment is scheduled to be completed in early 2023.