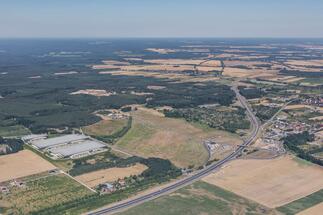 Accolade owns a network of 48 BREEAM certified industrial parks. In Poland, special emphasis is placed on the western border - for over 6 years the company has been investing in industrial parks in this area, incl. in Szczecin, Zielona Góra, Goleniów, Gorzów Wielkopolski, Legnica and Zielona Góra. Sulechów is another point on the map, complementing this portfolio.
The location perfectly meets the needs of modern business - the plot is located along the S3 road, only 33 km from the A2 motorway. Berlin is within 2 hours from here - says Michał Białas, Managing Director of Accolade Polska.
The industrial park will be located in Sulechów within the Nowy Świat Special Economic Zone. Three buildings are planned on a plot of 154,000 sq m. sq m Construction works will begin in the first half of 2022.