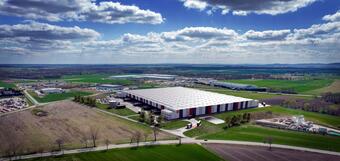 7R Park Wrocław West II will be certified in the BREEAM system. The facility is scheduled to be commissioned at the turn of 2023 and 2024. Ultimately, the project will offer nearly 44,000 sqm. sqm of logistics and production space.
7R Park Wrocław West II is an investment carried out in the spirit of sustainable development. ESG is a key element of our operating strategy, and when building warehouses, we pay particular attention to their impact on the natural environment - emphasizes Maciej Krzyżak, development director at 7R.
The building will have a number of amenities, including hydraulic system of reloading docks, destratifiers, as well as a heating system that guarantees a minimum temperature of 15°C. Pro-ecological solutions are to ensure energy efficiency and reduce operating costs. In the immediate vicinity of the warehouse, flower meadows, hives for bees and houses for insects will be created, and additionally, plants will be planted.