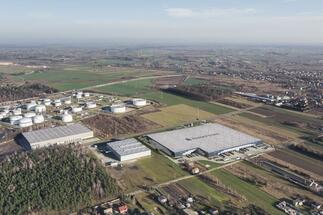 Ultimately, the investment will take approx. 39.8 thousand sq m. sqm., and at the end of November, the first stage of implementation was completed - over 12,000. sq m (including approximately 1,000 sq m of offices). The company Pet Republic, a producer of food for dogs and cats, belonging to the CPF Poland group, has moved to the newly built area. The national branch is part of Charoen Pokphand Foods. The second and last stage of Panattoni Park Koluszki is planned for the turn of the third and fourth quarter of 2022.
Koluszki is an excellent alternative to Łódź. Our new park will benefit from both the presence in the economic zone and the strategic location in Central Poland. The advantage of the location is also access to human resources, the deficit of which is beginning to be felt by the existing large investment areas - says Katarzyna Osińska, development director at Panattoni.
Panattoni Park Koluszki will be certified under the BREEAM method, and Panattoni will use solutions in the field of energy efficiency and ecology, as well as user wellbeing.