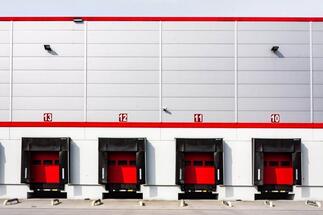 Work on the construction of the Panattoni Szczecin Park at ul. Kniewska are coming to an end. The production and warehouse center has an area of ​​31 thousand square meters. sq m At the same time, on the neighboring plot at ul. Lubczyńska, a second facility of this type is being built with an office building, the total area of ​​which will be 40,000 sq m. sq m It is already known that one of the tenants will be an international logistics service provider.
Completion of works on Lubczyńska is planned for autumn 2022, and the developer of both facilities is Panattoni. The company's cooperation with the general contractor covers about 600 thousand. sq m logistics space. The largest of the projects is Wrocław Campus 39. The remaining facilities are, among others, in Legnica or Wałbrzych.
Atlas Ward Polska specializes in the construction of logistics parks, warehouse halls, production plants, office buildings and commercial and service facilities. The headquarters of the company is located in Wrocław, and its branches are located in Kraków, Szczecin and Poznań. During 23 years of operation, it has completed over 730 investments with a total area exceeding 4.7 million sq m. Atlas Ward Polska's clients include Panattoni, Bridgestone, P3 Logistic Parks, Dino Polska, MLP and Hillwood.