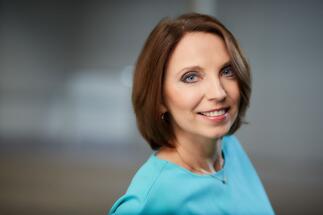 Its net assets rose in value by 24 pct to PLN 1.5 bln and its investment properties were up in value by 16 pct to PLN 2.7 bln gross. The group is continuing to expand its business in Poland, as well as Germany, Austria and Romania. MLP also plans to add to its city logistics concept, which it launched with Business Park Berlin and MLP Business Park Poznań. The company intends to develop similar parks including MLP Łódź and MLP Wrocław West.
The first half of the year was a very successful period for us. We significantly improved our financial performance at each part of our financial statement. This includes our investments to expand our logistics parks and our land bank, which led to a large increase in the value of our assets. Over the coming years, we expect to see further stable long-term growth in the warehouse market. We are also seeing growing demand for ad hoc storage space. Therefore, as well as developing projects supported by pre-lease agreements, we intend to increase the number of our speculative developments.
Monika Dobosz, CFO at MLP Group.
MLP started projects over the period with a combined area of 200,000 sqm, of which around 50,000 sqm was completed during the period, including in MLP Pruszków II, MLP Poznań and MLP Business Park Berlin I. At the end of June 2021, MLP had a total stock of 736,300 sqm with a further 142,000 sqm under development. The company's landbank now comes to 109.4 ha across all its markets.
With our extensive land bank and a number of reservation agreements in place, we are well-positioned to steadily grow over the coming years across all our markets. As well as strengthening our position in Poland, we are steadily expanding in Germany and Austria. We have completed the construction of a warehouse park in Berlin. At Unna, we are currently building a new storage centre with an area of 56,000 sqm, which is we expect to complete in the first half of 2022. Projects in Niederrhein and Vienna are also underway. We are planning to build further centres in Köln, Frankfurt am Main, Leipzig and Gelsenkirchen.
Monika Dobosz