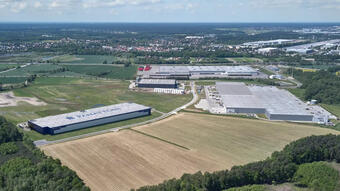 The planned project Panattoni Park Bieruń will target automotive subcontractors and could also serve as a centre for e-commerce, logistics and industry.
"The Silesia region has for many years been strengthening its position as the centre of the Polish automotive industry, attracting giants from both Europe and the rest of the world. Around Bieruń, 23,000 sqm has already been leased by leading automotive component suppliers from the EMEA region and for them a key factor was how close the Stellantis factory is. This demonstrates the huge potential that the factory gives the region and Panattoni Park Bieruń I will allow this potential to be even more effectively utilized," said Marek Dobrzycki, the Managing Director of Panattoni.
In Silesia, the company's development pipeline includes Panattoni Park Katowice Airport spanning over 210,000 sqm, which is to be the largest centre under one roof in the region.
Panattoni Park Bieruń will have access to strategic motorways that will ease connections to both local and international markets.
source:property-forum.eu