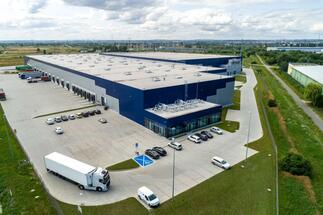 Morska Agencja Gdynia provides comprehensive cargo transport services from anywhere in the world. Its offer is also addressed to customers specializing in the transport of oversized, liquid or loose cargo. The company has warehouses in Panattoni Park Tricity East I and Panattoni Park Tricity East II. Signing the contract with a new client resulted in the need to secure another space, located in the neighboring Panattoni Park Tricity East III. The tenant was advised by Cresa in the transaction.
Panattoni Park Tricity East III is a class A warehouse hall with a total area of ​​almost 33,000 sq m. sq m Separate units meet the needs of logistics, distribution, storage and light production. The proximity of the port and the S7 expressway guarantees efficient distribution in the region and on the international market.
The development of Morska Agencja Gdynia made the management board of the company decide to increase the used warehouse space in Gdańsk. Good organization made it possible to finalize the transaction within a few days - today the tenant is already operating in the leased space - says Michał Rafałowicz, director of the Pomeranian Region at Cresa Polska.
Our plans do not end there. With the help of Cresa Polska, we are considering various options for the future - announced Monika Urbaniak, managing director at the Gdynia Maritime Agency.
Cresa is a consulting company on the commercial real estate market that provides agency services only to tenants.