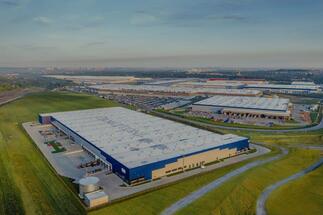 Antwerk is an international company that provides group and general cargo deliveries in Europe. Additionally, it provides fulfillment warehouses for e-commerce services. Responsible for 720 thousand. tonnes of transported cargo per year and about 2 million shipments per month for e-commerce services. It plans to start operations in the first location of the A-class warehouse in Poland this fall.
Panattoni Park Sosnowiec I responds to the current needs of the company and at the same time provides it with a base for future development. Antwerk expects large increases in sales of its services in the next few years - comments Michał Kozar, senior advisor in the Industrial and Warehouse Department at Cresa Polska.
Panattoni Park Sosnowiec I is a logistics hub located in the Zagłębie region. The immediate vicinity of the S1 expressway, the proximity of the A4 motorway and good access to the Euroterminal Sławków railway connecting Europe, Russia and China are the park's advantages. The warehouse for Antwerk will be equipped with docks on both sides of the hall, which will increase the efficiency of operations in it.