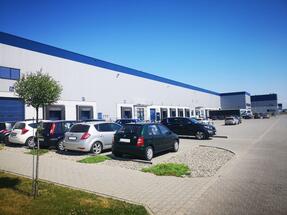 In Sosnowiec, the company making its debut in Poland will produce electrical products for the industry used in the energy sector. The leased space comprises nearly 3.2 thousand. sq m production area and over 300 sq m. office and social space. The tenant plans to move into the facility in early 2022. Savills represented the company in the transaction.
Reino Park Sosnowiec I is a logistics center offering 43.1 thousand sq m. sq m, included in the portfolio of Polish Logistics LLP, which is a joint venture of Reino Capital, IO AM and Grosvenor Group. The facility in Sosnowiec is directly connected to expressways and the A4 motorway, and via direct public transport connection with the Katowice Agglomeration
Reino IO Logistics is a logistics platform for investment and asset management created as part of a joint venture by Warsaw-based Reino Partners (part of Reino Capital listed on the WSE) and the London-based IO Asset Management company.