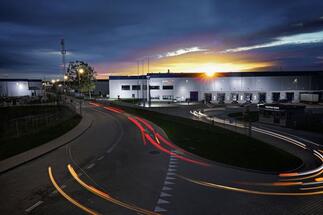 Following its ten-year lease, Autodoc now occupies four halls of the 229,000 sqm park. The fulfilment centre currently employs 2,000 people. Park Szczecin, which is 100 pct occupied, is due to be completed in early 2022.
Autodoc took the conscious decision to further develop within Park Szczecin. The new Autodoc warehouse is planned to be opened in 2022 and will create around 1,000 new jobs.
Emilia Wąsowska, the general manager of Autodoc Logistics in Poland
Park Szczecin is situated on a 46 ha brownfield site close to Szczecin-Świnoujście port and the S3 and S10 expressways.