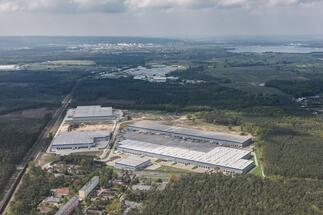 The Accolade Group currently has 580 thousand. sq m warehouse space near the western border of Poland, and plans to almost double this number soon.
Accolade has been growing in western Poland for several years, opening parks in Goleniów (63.9 thousand sq m), Gorzów Wielkopolski (53.5 thousand sq m), Zielona Góra (128 thousand sq m), Legnica (61.2 sq m) thousand sq m) and Koszalin (13.6 thousand sq m).
Almost half of the warehouse space in the new location has already been leased. Tenants will appear in Jelenia Góra in the second quarter of 2022 and will occupy nearly 10,000 sq m.