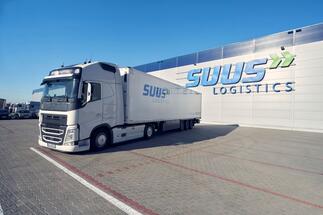 SUUS, which specializes in comprehensive supply chain management, has a wide range of logistics services for clients in Silesia. In Sosnowiec, the company manages space with a total area of about 19 thousand sqm. The complex includes a high-bay warehouse (about 11 thousand sq. m.) and a transshipment terminal (about 8 thousand sq. m.), and now also a bonded warehouse. In turn, Tychy is home to SUUS' customs agency, and Gliwice is home to a logistics warehouse, which will double its operational capacity and increase its area to 20 thousand sq. m. as early as this fall so that the operator will manage almost 40 thousand sq. m. in the region.
- We are observing the process of modernization of the Silesian province and its transformation from a mining monoculture into a modern industrial and technological cluster, with a significant share of the automotive industry, among others. On the one hand, more and more foreign companies are investing in the region, while, on the other hand, local business is growing dynamically and becoming more boldly involved on the international arena, exporting and importing goods. Therefore, companies with a presence in Silesia need a comprehensive logistics service - storage, distribution of finished goods, but also transportation of raw materials or components and customs handling - which also has a direct impact on financial and time savings. That's why we decided to expand our local competence and opened a customs warehouse in Sosnowiec," says Rafał Małek, Regional Director at Rohlig SUUS Logistics. Silesia for many companies is an important logistic hub for countries in Central and Eastern Europe (such as Poland, the Czech Republic, Slovakia or Hungary) or Southern Europe (such as the Balkan countries or Italy, Greece).
- The main idea of a bonded warehouse is to postpone the payment of customs duties and taxes - excise and VAT (until the goods leave the bonded warehouse). This allows entrepreneurs to manage their liquidity, as well as their inventory in accordance with demand. What's more, in the case of re-exportation, customs warehousing allows for non-payment of customs duties and other tax fees, as well as the ability to carry out repair procedures, for example, in the case of detention of goods by Customs due to deficiencies in product labeling or necessary documentation, as defined by EU or national regulations, explains Miroslaw Klosek, Customs Services Director at Rohlig SUUS Logistics. - Once the customer's goods are in customs, we can also perform a number of value-added services on them, such as wrapping the packaging, adding instructions for use, banding and labeling (in the case of alcohol) or improving the appearance or its commercial quality, he adds.
SUUS' customs services are an important part of its comprehensive offering and are particularly important for customers operating globally. The Polish operator has 14 customs agency branches, nine temporary storage warehouses, eight bonded warehouses or more than 60 recognized locations. The company performs 150,000 customs clearances of road, sea, air and rail shipments annually.