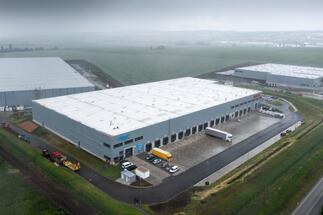 Rohlig SUUS Logistics has been present in the Czech Republic since 2018, developing air, sea, and road freight forwarding services. The company opened its first warehouse in Brno in the fall of 2022. Joppa Logistics, on the other hand, is a privately owned Czech company with branches in Prague, Brno, Zlín, Olomouc, and Ostrava. The transaction is part of one of SUUS' strategic goals to strengthen the operator's position in Central and Eastern Europe.
- Given the market turbulence and geopolitical situation, the resilience of our customers' supply chains is one of our priorities," says Tadeusz Chmielewski, president of Rohlig SUUS Logistics. - We understand this perfectly and are able to provide diversified services and global coverage. Our goal for the coming years is to grow overseas, including through acquisitions of small and medium-sized companies that want to join our global network. The Czech Republic is a particularly important market for us, and I am pleased that our first international acquisition is taking place here. Our stronger presence in the country will allow us to offer an even wider range of services to Czech, Polish, and international clients, who often treat the entire region as one business area, he adds.
- For years, we have specialized in freight forwarding, 4PL, consulting, and supply chain management services. Joppa will allow us to increase the scale of our operations and strengthen our position in international groupage road transport, contract logistics and domestic distribution in the Czech Republic. After the merger, we will focus on the further development of these areas - we plan to increase warehouse space, and develop sea and road groupage forwarding, through cooperation with other SUUS branches in the region, our European transport partners, and the global network of our German partner, Röhlig," says Jiri Chladek, managing director of Rohlig SUUS Logistics in the Czech Republic.
- By joining the international Rohlig SUUS Logistics family, we will gain new opportunities for growth, and our customers will gain access to advanced technologies, new logistics services and broader opportunities to operate - globally and throughout the region. I believe that thanks to Rohlig SUUS' organizational culture focused on relationships and cooperation, this transaction will also bring many benefits to all our employees," adds Josef Drozdik, CEO of Joppa Logistics.
The company plans to further develop its contract logistics services, intermodal forwarding, rail, sea (general cargo and full truckload), and road (general cargo and full truckload) services in other Central and Eastern European markets. Through systematic growth, including acquisitions, the company aims to become the logistics operator of first choice in the region for companies seeking a local market partner and comprehensive global supply chain solutions.