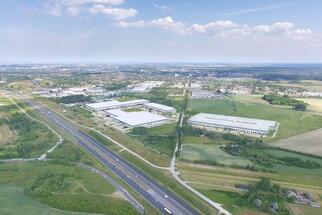 Pruszków – en route to warehouse eldorado. Panattoni Park Pruszków IV with planned space of 43,000 sqm is not the first Panattoni project in Pruszków. The company has already delivered a total of 162,700 sqm of warehouse space here. And it is hardly surprising. Pruszków offers an attractive alternative to leasing industrial space in Warsaw – with the capital city within easy reach via a toll-free section of the A2 motorway and the Pruszków junction which makes for convenient and fast transport to Poznań. Marek Dobrzycki, Managing Director Panattoni Europe, comments on the new investment: "Panattoni Park Pruszków IV is right next to the A2 motorway which provides for efficient transport not only to and from the major regions around the country, but also in Europe, by connecting the capital city and Germany".

Panattoni Park Pruszków IV is more than just the excellent location. The project will comprise a single class A building with top-quality warehouse and office space, suitable for customers representing various industries, including manufacturing. The arrangement of warehousing and office units will be flexible, and the park itself will feature convenient service yards, ground-level gates and LED lighting. It will also meet quality criteria confirmed by BREEAM certification. The construction of Panattoni Park Pruszków IV will be completed in the third quarter of this year.

Warsaw market in the lead. Panattoni Europe has delivered 24 distribution centres in the Warsaw region, totalling 850,000 sqm of space, and 162 600 sqm more are under development. The developer's activity in and around the capital city is fully justified. Warsaw is one of three markets – next to Upper Silesia and Central Poland – claiming a lion's share of the volume of new transactions every year. The capital city confirmed its position in Q1 2019, too – the highest tenant activity was observed in this region, with 236,000 sqm.
Source: Panattoni