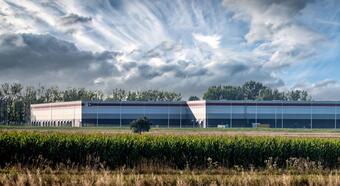 Due to the location and the demand for warehouse space, the plot purchased by P3 is particularly suitable for third party logistics service providers (3PL) and e-commerce. It is located 15 minutes from Bielany Wrocławskie, which is the main warehouse and industrial zone of Lower Silesia, and 35 minutes from the center of Wrocław. This is the developer's second investment in this area. A few months ago, P3 purchased a plot of land with an area of ​​approximately 4 ha in Wrocław, close to the airport.
The Lower Silesia Voivodship is one of the most industrialized regions in Poland, the automotive, electrotechnical and electromechanical industries, as well as plastics and metal products, are dynamically developing there. For some time, our strategy assumed entering this market, it was only a matter of time before we found the right land. From our point of view, it is a strategic location. It perfectly complements our portfolio of large logistics parks in key locations in the country, and on the other hand, allows us to offer clients who want to operate in this region the highest quality of our facilities - explains Bartłomiej Hofman, managing director of P3 Logistic Parks in Poland.
The land, which supplied the P3 portfolio, is located directly on the A4 motorway belonging to the Pan-European Transport Corridor III connecting Berlin, Wrocław, Krakow and Ukraine. There is also a junction connecting the A4 motorway with the A8 motorway bypass of Wrocław within a 15-minute drive. Such a location will ensure efficient distribution of products not only on regional markets, but also beyond them.