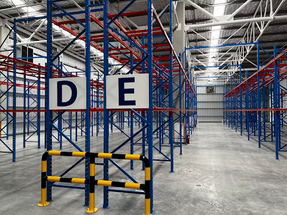 1 Assessing Warehouse Requirements.
Different types of warehouses have different requirements. Before making any decision, it is important to understand what products will be stored. Are they heavy items, are they delicate, or do they require special storage conditions like refrigeration? The answers to these questions will allow you to choose industrial shelving that meets your needs. Understanding the specifics of your products will help you decide whether you need pallet racks, sliding racks, or perhaps angled racks.
2 - Optimize Space
The next step is to optimize your space. Remember that shelving should not only accommodate your products, but also provide easy access to them. High-density shelving, such as sliding or drive-in racks, can be ideal for warehouses with limited space. Additionally, plan the space to provide easy access for forklifts and other storage equipment.
3 Safety.
Safety is a key factor when choosing industrial shelving. Racks should be durable and stable to ensure safe storage of products and protection for workers. Racks with the right design and materials can provide optimal safety.
4 Adjustments to Regulations
Make sure that the industrial shelving you choose complies with all applicable regulations and standards. Be sure to regularly inspect and maintain your shelving to ensure its long-term performance and safety. It's also worth paying attention to fire protection systems - your shelving should comply with fire protection requirements.
5 Consider Costs
Last, but not least, is the cost aspect. Consider different pricing options, but remember that quality and safety should not be compromised in the name of saving money. Investing in quality racking can pay long-term dividends, increasing the efficiency and safety of your warehouse.
Choosing the right industrial shelving is not an easy task, but proper planning and assessment of warehouse needs can make the process much easier. A well-designed and organized warehouse is the key to effective supply chain management. Choosing the right racks is not only a matter of optimizing space, but also of operational efficiency, employee safety and regulatory compliance.