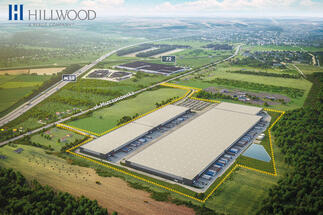 In the Hillwood Rawa Mazowiecka logistics center - BabySafe SA will lease 4,369 sq m. warehouse and office space. BabySafe specializes in the category of baby products intended for transporting them. The main domain of its activity are car seats and accessories for children on the go. The company is also a distributor of several foreign brands that target their offer to the youngest consumers (Dutch SES creative toys, Aeromoove and AeroSleep anti-sweat mats, RECARO rehabilitation seats).
- We have been associated with Rawa Mazowiecka since the company was founded, i.e. for 20 years. We appreciate the advantages of the location and the comfort of operating in the local environment. Therefore, the decision to introduce new facilities to the new facilities was a natural consequence of the adopted strategy. The new office and warehouses are the next stage in the development of our company. We focus on quality and modernity - explains Paweł Laskowski-Fabisiewicz , president of BabySafe SA
Hillwood Rawa Mazowiecka is a modern logistics center with an area of ​​130 264 sq m, of which 16 290 sq m will be built in the first stage.
- The logistics park in Rawa Mazowiecka is our next brownfield investment. Previously, there were meat plants closed many years ago and the highest office building in Rawa Mazowiecka. After demolishing the old buildings, we will build a modern A-class logistics center here. Thanks to the re-industrialization of such areas, several hundred people may gain employment and opportunities for professional development. - says Jan Kaliński , Business Development Director at Hillwood Polska.
The logistics park in Rawa Mazowiecka consists of high-bay warehouses with a possible height of up to 40 m. As in all the developer's buildings, LED lighting will be installed in the warehouses under construction. The buildings will have the highest fire resistance standard - over 4,000 MJ / sq m. - and will be monitored 24 hours a day. There will be a large and convenient parking lot in the park.