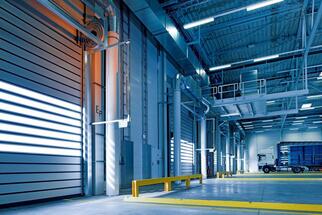 he 43,000 sqm second stage of the park is already almost 100 pct leased to two tenants: automotive components supplier U-Form (a subsidiary of Italian group Tiberina) and Nodium, the owner of the sport-shop.pl and nodik.pl (children's goods) online retail platforms. U-Form is to occupy 23,150 sqm of the park under a long-term lease, whilc Nodium is to take up 15,400 sqm.
Park Tychy II, which is to be BREEAM ʻExcellent' certified, should be completed in Q4 2021. The entire complex will comprise two buildings with 100,000 sqm gla. Park Tychy 1, with 58,000 sqm of warehouse space and 2,500 sqm of office space, is 100 pct leased under a long-term contract.
ELI, which is partnered with developer Panattoni, currently has a portfolio of 32 logistics projects with a total area of more than 1 mln sqm gla, comprising over 700,000 sqm of standing assets, 250,000 sqm under construction and another 140,000 sqm of secured ipipeline projects. The asset management platform is owned by Redefine Properties, Madison International Realty and Griffin Real Estate.