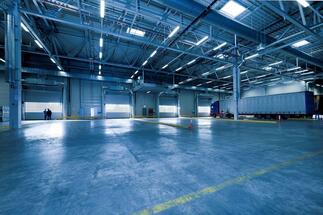 As well as the distribution space, an additional 200 sqm will be used as offices and a social area. The company, which is one of the biggest specialists in selling doors, windows, garage doors and accessories for woodwork products, was represented by Axi Immo during the analysis of potential locations and leasing negotiations.
We have decided to expand our operations and enter the Łódz province. The new location will be added to our other two sales points in the Podlaskie province. Our presence in central Poland makes us more competitive and shortens the supply chains to customers in the western part of the country. The new distribution centre is also a perfect logistics base for further expansion into other regional markets in Poland.
Paweł Zabielski, the marketing and sales director of DW Domel
The private development in the north-western part of Łódź comprises 2,800 sqm of warehouse and office space.