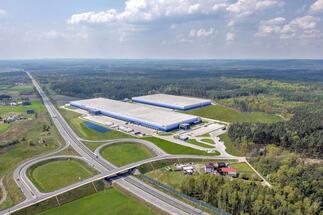 Expeditors is a global TSL operator headquartered in Seattle. It operates in 103 countries, including Poland since 2005. In the new GLP logistics center in Lędziny, the company will use high storage and vehicles driven by an inductive loop.
Encouraged by the success of the use of system trucks (VNA) in a warehouse near Warsaw, we decided to make a similar investment in Lędziny, this time with a height of 12 meters. The new location also includes an area with actively controlled temperature in its plans - says Marta Piechel, managing director and member of the board at Expeditors Polska.
GLP Park Lędziny offers over 110,000 sqm. sqm of warehouse and production space, located directly at the S1 road junction, 10 minutes from the intersection of the A4 motorway and the S1 expressway. The project was built in accordance with the GLP Design Standard (12m clear height, increased number of skylights, increased building insulation), BREEAM certified at the Very Good level and adapted to the installation of photovoltaic panels on the roofs.