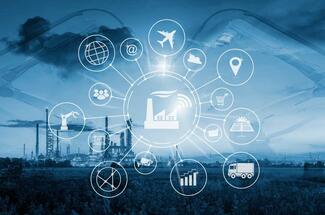 Rising occupier expectations and high-tech developments are forcing industrial and logistics developers to deliver increasingly modern facilities that incorporate disruptive technologies. Clients expect an added value as early as during talks about a project or leasing a facility. It is not only about knowing the latest tools available on the market, but essentially about being able to identify innovations which will be economically viable for landlords and improve their processes and image. Tenants also expect to be updated on technologies deployed by competing developers. A professional team of advisers should support tenants in assessment of offered solutions, for instance by reviewing tenant-specific processes. This should be followed by an unbiased recommendation.
During the first stage of negotiations, developers offer basic standard facilities; next, possible technical improvements are agreed after talks about building specifications. Standard facilities feature LED lighting which offers tenants two significant advantages. One is considerably lower service charges on account of lower energy consumption and faultless operation, and the other is occupational health and safety with improved light distribution and non-breakable lighting fixtures, which is particularly important to food companies.
Other technologies offered in new facilities include modern ICT infrastructure which is essential for efficient warehouse management systems and usage of new solutions in warehouse processes. Delivery of such infrastructure at facilities under construction is definitely much cheaper and easier than its deployment in existing buildings. At large schemes with heavy truck traffic, developers may propose a traffic management system based on a flow of information between an entrance gate, the warehouse office and drivers, and providing visualisations, alerts and text messages.
IT solutions help optimise tenants' internal processes – high-quality services can be delivered at low costs.
Warehouses future is green
Green solutions are expected to attract a growing occupier interest in the near future. The most popular ones include rainwater usage and solar panels, but these technologies are incorporated in long-term projects due to high costs.
Deployment of warehouse innovations is likely to drive development costs up by 15-30% compared to construction of a typical scheme.
Source: Cushman & Wakefield