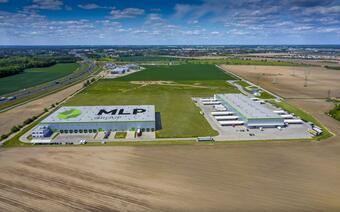 The project, which will meet BREEAM certification requirements, will feature glazing in the office and production section to help increase access to daylight and improve the working conditions for users. Other green features will include solar PV panels on the roof of the hall, shelters for bicycles, electric vehicle charging stations and insect hotels on the grounds of the park.
Construction work is to begin in the first half of July, while the completion of the project has been scheduled for Q4 this year. The general contractor is to be W.P.I.P.
MLP Poznań West will eventually comprise 133,000 sqm of warehouse and office space.