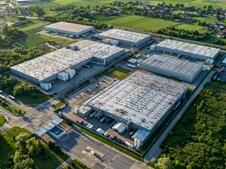 Aweco Polska Appliance has leased nearly 13,000 sq m of additional production and office space on behalf of its parent company SANHUA under a new contract at a logistics park Logistic Park Tychy. Global real estate services firm Cushman & Wakefield was responsible for negotiations with the tenant on behalf of an investment fund Deka Immobilien.

Aweco Polska Appliance has been manufacturing system components for home appliance, air-conditioning, and automotive industries in Poland since 2006. Its clients include such brands as Miele, BSH, Electrolux, Philips, Whirlpool, Lear, Tesla, Jaguar, BMW, VW, and Volvo. Every second car, air conditioner or home appliance in the world contain components produced by SANHUA (the parent company of AWECO Polska). The additional space at Logistic Park Tychy will be used to develop a new business line for the automotive industry. The tenant's total footprint at the industrial park will rise to more than 31,000 sq m.

Deka Immobilien is a real estate investor and manager in 25 countries across five continents. Its Polish portfolio comprises, among other things, Logistic Park Tychy, a modern industrial park with a total area of more than 90,000 sq m located at the junction of national roads 44 and 1.
Source: Cushman & Wakefield