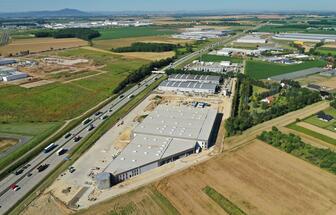 The parties have signed a preliminary purchase agreement for the new 22,000 sqm BTS facility in Nowa Wieś Wrocławskie on Wrocław's southwestern outskirts in a 20-year sale & leaseback transaction. Savills advised the vendor, while Allen & Overy advised the purchaser for this transaction.
We are pleased to have secured our first transaction on the Polish market in such a core and well established location. Together with Hubergroup we have adopted a long term view on operating in Wrocław and working together.
Martin Polák, the CEE managing director of Garbe Industrial Real Estate
Hubergroup, a family-owned company based in Munich, specialises in printing inks, coatings and press room chemistry.
Garbe entered the Czech market late last year and recently also launched its first project in Slovakia.