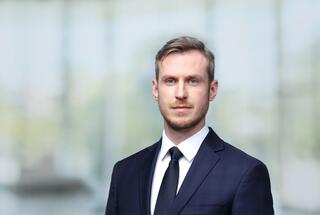 "Poland's non-core markets witnessed the strongest warehouse and industrial supply for the first time in history with two major completions: a BTS project for Zalando in Olsztynek (120,500 sq m) and Panattoni Park Kielce (22,200 sq m). Next came Wrocław with nearly 95,000 sq m added to the market in the first quarter. New locations which are likely to grow in the near future include Bolesławiec, Gorzów Wielkopolski, Radom, Świebodzin, Słubice and Zielona Góra. Development activity is also picking up in the segment of urban logistics. At the end of March there was almost 65,000 sq m of such space under construction, up by over a third compared to the development pipeline three months earlier," says Kamil Szymański, Associate Director, Industrial Agency, Savills.
According to "Market in Minutes - Warehouse and Industrial Market in Poland", demand for warehouse and industrial space outstripped new supply by a factor of almost two to one in the first quarter of 2019. More than 505,000 sq m was delivered to the market in the first three months of the year, which represented a 28% increase on the same period last year while take-up hit more than 965,000 sq m (down by 21%). Warsaw led the way with nearly 285,000 sq m transacted, up by 35%.
At the end of March 2019, Poland's warehouse and industrial stock amounted to 16.2 million sq m, reveals Savills. With 4 million sq m of warehouse and industrial space, Warsaw and its suburbs remain the biggest market, followed by Upper Silesia (2.62 million sq m), which Central Poland (2.60 million sq m) is very quickly catching up with. After the first quarter of 2019, there was another 2.1 million sq m under construction (up by 13% on the volume a year earlier), most of which is expected to be completed by the end of this year. More than 60% of the development pipeline has already been secured under pre-lets.
Poland's vacancy rate edged up by 0.7 pp year-on-year in the first quarter to 5.5% at the end of March 2019. Headline rents held firm at EUR 2.7–4.2/sq m/month for big-box warehouses and stood at EUR 5.35/sq m/month for SBUs in Warsaw.
"The warehouse market maintains its momentum. Despite its strong dynamics, it continues to grow in a healthy and sustainable manner. The data for the first quarter are confirmation that new projects are finding tenants and the vacancy rate remains low. Rental rates stabilised after last year's increases, which is expected to encourage tenants to invest in expansions and relocations to higher-standard facilities in better locations," concludes Kamil Szymański, Savills.
Soruce: Savills