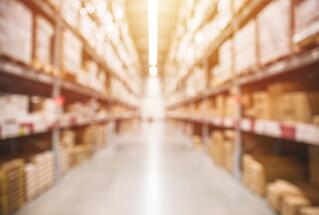 In Q1 2019, 507,000 sq m were delivered to the industrial market in Poland, of which 120,000 sq m were within the Hillwood Olsztynek warehouse. The highest level of new supply was recorded in Central Poland and Wrocław, where developers delivered 89,700 sq m and 84,200 sq m of modern warehouse space, which accounted for over a third of the total area delivered in the previous quarter in Poland.
Warehouses under construction
In terms of space under construction, the market has developed rapidly in all regions; however, Upper Silesia stood out the most. At the end of March, over a quarter of the total area under construction in the country fell into this region (570,700 sq m).
"Upper Silesia, like Central Poland, is still one of the fastest growing areas of industrial space in Poland – mainly due to a location that provides access to human resources and very good infrastructure", says Tomasz Kasperowicz, Senior Partner, Director of Industrial and Logistics Agency in Colliers International.
Decrease in demand
In the first quarter of this year, 981,200 sq m were hired. The demand for warehouse space from tenants is still high, although the figure is nearly 20% lower compared to the same period last year. One of the major lease agreements in Q1 2019 was the renegotiation of 60,000 sq m signed by Jysk in Logistic City Piotrków Trybunalski.
Source: Colliers International