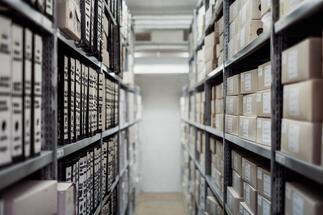 "We decided to build our new storage facility in Logistika Park Pardubice - Černá za Bory because of its excellent location and transport accessibility. We have already made use of most of the capacity for our long-time partners. Possibility of further growth of the storage area was a very important factor in our decision. We assume that the new hall in Černá za Bory will be just as important to us as the logistics centres in Vysoké Mýto and Liberec," said Martina Šmídlová, the managing director of Šmídl Holding.
"The project Logistika Park in Pardubice is another development of the site. After the completion of a new A class warehouse last year (11,000 sqm), the construction of the second building with an area of nearly 12,000 sqm of the warehouse and office space has just started for the new tenant NIKA Logistics. It is very encouraging to see the revitalization of the brownfields sites in such a strategic location, which is helping to boost the growth of the local businesses," added Miroslav Kotek, Associate Director of the JLL Industrial Department, who negotiated the transaction.

The industrial market in the Pardubice region is showing promising growth and currently offers 165,000 sqm of Class A industrial space for rent. However, further growth depends on investment in the region's transport infrastructure and on new land-use planning. In general, the interest in an industrial real estate in the Czech Republic lasts, and the rate of construction activity remains high. The total volume of industrial space under construction in the Czech Republic at the end of Q3 2017 reached 689,800 sqm a record high. Compared to the previous record of Q2, it is 20 percent increase. This is also associated with a high level of the occupancy. Thanks to a strong demand, the overall vacancy rate of industrial real estate in the Czech Republic dropped in the previous quarter to one of the historically lowest levels - currently 3.6 percent.
Source: http://europaproperty.com
Source: