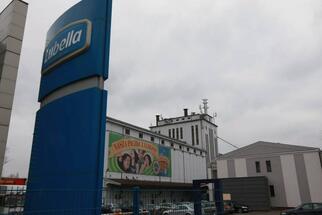 Na działce przy ul. Wrotkowskiej w Lublinie powstanie obiekt o powierzchni 14 tys. m2. Nowobudowany obiekt fabryczny podzielony zostanie na 3 strefy funkcjonalne: biurową, techniczną, która wspomaga obsługę linii technologicznej oraz kluczową, zlokalizowaną na dwóch poziomach halę produkcyjno-magazynową z linią technologiczną.

- W zakresie naszych prac znajduje się budowa obiektu wraz z wykończeniem części biurowej i przygotowaniem całej infrastruktury do potrzeb wyposażania technologicznego. Wokół hali powstaną drogi, chodniki, parkingi i place zapewniające sprawne funkcjonowanie fabryki. Cieszymy się, z tej współpracy, ponieważ to już kolejny projekt, przy którym współpracujemy z Grupą Maspex. Każda inwestycja zwiększająca potencjał firm inwestujących w swoje portfolio produktów i rozszerzenie mocy produkcyjnych to kolejne miejsca pracy i szansa dla miasta czy regionu. A za tym idą kolejne inwestycje, podniesienie atrakcyjności biznesowej lokalnych - mówi Alfred Watzl, członek zarządu STRABAG Sp. z o.o.
Umowa przewiduje postawienie konstrukcji nowej hali w stanie zamkniętym, gotowym do montażu linii produkcyjnej.