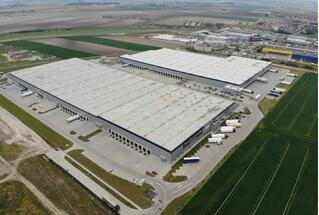 The logistics parks that changed hands are: Panattoni Park Poznan IV (ca. 86,500 sqm), Panattoni Park Szczecin II (ca. 70,000 sq m), Panattoni Park Warsaw North (ca. 54,000 sq m), Panattoni Park Warsaw South (ca. 38,000 sqm) and Panattoni Park Ruda Śląska I (ca. 33,500 sq m). All properties were developed by Panattoni Europe, one of the leading warehouse developers in Europe.
The Asian investor made its debut in Poland through Savills Investment Management, a global real estate investment fund manager. SIM's portfolio of assets under management in Poland is worth over EUR 1.3 billion. The company is an independent subsidiary of the Savills group.
According to Savills, international investors are very active within the industrial and warehousing market in Poland, with the sector achieving historical high investment volumes in 2018 and 2019, when the total value of transactions exceeded EUR 1.5bn each year.
John Palmer, Head of Industrial Investment, Savills Poland, says: "Poland is a must have destination for international investors and the industrial sector is one of their top priorities. Prime logistic assets offering secure and sustainable income are attracting capital from all over the world, including Asian newcomers."
Source: Savills