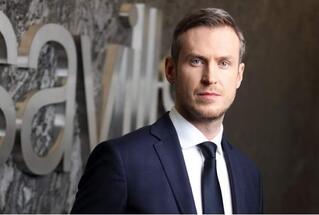 According to "Market in Minutes - Warehouse and Industrial Market in Poland", a report produced by Savills, Poland's total warehouse and industrial stock reached 17.6 million sq m after the first nine months of 2019. Breaking this total by region shows that Warsaw remains the largest market with more than 4.1 million sq m while Upper Silesia has reclaimed the second spot with over 3 million sq m, pushing Central Poland to third place (2.9 million sq m).
The largest volumes of logistics space are under construction in Warsaw and its suburbs, Wrocław and Upper Silesia. Approximately 46% of the development pipeline has already been leased. Development activity is being adjusted to the stabilising occupier demand. At the end of September 2019, there was 1.8 million sq m underway, down by 13% year-on-year.
According to Savills data, leasing volume hit 2.7 million sq m on the Polish warehouse and industrial market in the first three quarters of 2019. About a third of that total was transacted in Warsaw and its suburbs. The largest letting of the third quarter was signed by Raben with Prologis for an approximately 50,000 sq m operational facility to be developed in Ruda Śląska.
Although Poland's overall vacancy rate remains low, it rose to 6.5%, up by 2.2 pp year-on-year and up by 1.4 pp compared to where it was in June 2019. Rental rates remained largely unchanged. Headline rents range between EUR 2.7–4.2/sq m/month for big-box warehouses and stand at EUR 5.25/sq m/month for Small Business Units in Warsaw.
2017 and 2018 have been the best years for the Polish warehouse and industrial market so far. Both 2017 and 2018 saw more than 2 million sq m built and take-up exceed 4 million sq m. Research looking at the first three quarters of 2019 and the same periods in the past shows that the market is returning to levels posted before the two record years. According to Savills, the slightly subdued demand is largely due to the high base effect and the growth in vacancies results from comparison to the vacancy rate for the same period last year, one of the lowest on record.
"The Polish warehouse and industrial market posted the best annual performance in the previous two years, during which it grew at an impressive rate. Data for the first three quarters of 2019 reveals that although the growth rate is returning to the level reported three years ago, it remains high. Occupier activity will be key in coming months. It will be influenced by the global economic performance, especially the state of the German economy, which is the largest export market for Poland. Looking ahead, however, the warehouse and industrial market is poised for steady growth driven by the expansion of e-commerce and robust private consumption generating domestic demand," says Kamil Szymański, Head of Industrial Agency at Savills.
Source: Savills