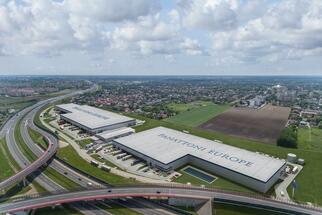 Warehousing likes Warsaw and the surrounding area. This February, construction works are getting underway on Panattoni Park Konotopa III, a modern distribution centre planned to total close to 60,000 sqm. The project will be made up of two buildings – 20,575 sqm and 37,558 sqm. Both will be adapted to the needs of logistics and light manufacturing.
In the words of Marek Dobrzycki, Managing Director at Panattoni Europe: "One particular advantage of the park is its location – on the outskirts of Warsaw (just 13 km from its inner centre and 20 km from the Chopin Airport) and in the direct vicinity of the Konotopa junction. This is where the A2 motorway turns into the Warsaw bypass – made up of the S8 and S2. As a result, the park's tenants will enjoy direct access to Germany, as well as Finland and the countries along the Via Baltica." He then went on to add: "The excellent location has been recognised by one of the leading logistics operators in Poland by leasing 14,300 sqm".
Warsaw as popular as ever. The capital city and its surrounding area are the favourite choice among tenants. In H1 of 2019, a total of 250,000 sqm were leased here. Panattoni has already delivered over 1 million sqm in the vicinity of Warsaw, 160,000 sqm of which in the city.
Source: Panattoni