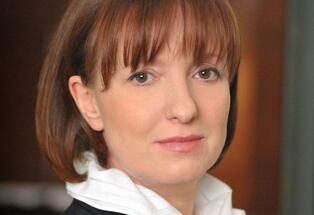 Prelios to wiodąca włoska grupa kapitałowa specjalizująca się w usługach na europejskim rynku nieruchomości, w tym w szczególności w doradztwie inwestycyjnym oraz zarządzaniu portfelami nieruchomościami. Grupa zatrudnia 450 specjalistów, którzy zarządzają aktywami o łącznej wartości 5,1 mld euro, w tym nieruchomościami o wartości 4,9 mld euro i przeterminowanymi kredytami o wartości 0,2 mld euro. Większość aktywów zarządzanych przez Grupę znajduje się we Włoszech. Pozostała część portfela zlokalizowana jest w Niemczech i w Polsce. W naszym kraju firma obecna jest od ponad 10 lat, lecz dopiero w listopadzie zeszłego roku firma wynajęła powierzchnie pod swe biuro w stołecznym wieżowcu Cosmopolitan.
- Chcemy stworzyć unikalną, szytą na miarę naszego klienta, ofertę. Naszym celem nie jest liczba transakcji, ale jakość obsługi naszych partnerów - mówi Maja Biesiekierska, szefowa Prelios REA.
Oficjalne otwarcie zaszczycili swą obecnością m.in.  ambasador Włoch w Polsce, Alessandro De Pedys czy Andrea Boeri, Head of Strategic Business Development, Prelios.
Kluczowymi obszarami działalności Prelios REA będą doradztwo inwestycyjne, zarządzanie aktywami oraz pośrednictwo w obrocie nieruchomościami komercyjnymi. W spektrum zainteresowania Prelios REA znajdą się przede wszystkim obiekty takie jak centra handlowe, biurowce, hotele czy centra logistyczne.

Grupa Prelios istnieje na rynku od 30 lat, a od 2002 roku notowana jest na włoskiej giełdzie papierów wartościowych. W skład Grupy wchodzi siedem spółek operacyjnych.