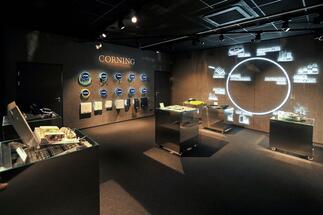 Getinge has been providing products and innovative medical solutions for healthcare, science and industry for over a century. The company has been operating in the SEGRO park near Poznań for five years, and with the extension of the lease agreement, the company decided to enlarge the facility by an additional 200 m2 of office space.
- The decision to extend the lease agreement for production and warehouse space at SEGRO Logistics Park Poznań, Komorniki was dictated by excellent relations with the developer as well as flexibility and quick response to our needs. Getinge is constantly evolving, hence we needed additional office space. Together with SEGRO, in a very short time we found a solution that fully satisfies us - emphasizes Jakub Cegieła, General Director of Getinge IC Production. - The location of the facility in SEGRO Logistics Park Poznań, Komorniki is part of our well-thought-out strategy of our company. Poznań is a city that offers global organizations access to qualified engineering staff and is distinguished by excellent logistics enabling efficient delivery of products to customers - adds Jakub Cegieła.
Two years ago in the SEGRO park near Poznań, Getinge opened two new production lines producing new models of sterilizers dedicated to hospitals. The equipment manufactured by the company is exported mainly to the United States, Germany, China and Japan. Approximately 1,500 products are supplied to the market annually. Currently, the company employs over 170 people and it is planned to increase employment.
- Thanks to the availability and abundance of local markets, as well as good road infrastructure and proximity to major transport hubs, we are able to provide our client with appropriate working conditions and development prospects. We are glad that we can participate in the success, which is the high efficiency of the business run by Getinge - says Waldemar Witczak, SEGRO Regional Director.
Source: SEGRO