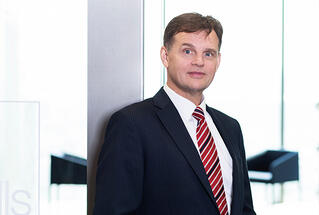 Data from the international real estate advisor shows that rising levels of ecommerce, across all European markets tracked by Savills, has helped to create unprecedented levels of demand from occupiers across Europe.
In markets such as the UK, the Netherlands, Germany and France, where over 10% of all retail sales are made online, take up levels stood at 1.5m sq m, 2.0m sq m, 2.9m sq m and 1.4m sq m respectively, as growing demand from retailers continued to shape the upwards trajectory.
"While countries such as the UK, Germany and the Netherlands continue to attract the most interest, we are seeing a huge uptick in logistics activity across Iberia and CEE, as the European distribution network further grows," comments Marcus de Minckwitz, Director in the Regional Investment Advisory Division, Savills EMEA.
"And, as vacancy rates continue to fall across Europe, particularly in core markets, we expect to see further rental growth in the short to medium term as development is unable to keep up with the growth in demand across the majority of markets. This will be most felt on prime assets in strategic locations, near major highways, ports and airports, with competition for these locations more fierce than ever before. The clear need for occupiers to have a presence in these locations therefore attracts significant investor interest, which is driving prime pricing to record levels."
Although the UK and Germany reported weaker performances (-19% and -18% respectively), shaped by a lack of appropriate product on the market, countries including Sweden (+91%), Poland (+83%), Czech Republic (+80%) and Norway (+16%) all exceeded their five year H1 average investment volumes.
Strong investment volumes in recent years has resulted in yield compression for the larger markets. Savills has recorded that average European prime logistics yields compressed 20bps from 4.9% to 4.7% during H1 2019, though generally remained steady for the core markets (Chart 5). Further inward yield movement has been witnessed for Prague (-150bps), Stockholm (-30bps) and Madrid (-25 bps) during the first half of the year.
The total investment volume in Poland in the first half of 2019 amounted to approximately EUR 423 million, which reflected ca. 25% growth year-on-year. Gross demand in H1 2019 amounted to 1.8 million sq m, down by 16% y-o-y.
John Palmer, Head of Industrial Investment, Savills Poland, says: "Poland industrial and logistics is on the front page and a must have for expansion of fund manager portfolios. Available income producing stock to purchase is limited and highly sought-after. Because of this more complex means of acquisition of investments such as forward funding and forward purchase are becoming common."
Source: Savills