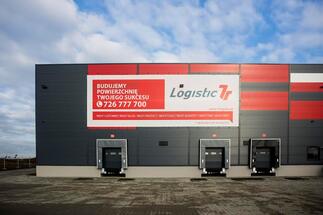 Centrum Logistyczne 7R Logistic Kraków Kokotów I to pierwszy magazyn, który został wybudowany przez 7R Logistic w Kokotowie. Kolejny etap inwestycji to 40 000 mkw. w ramach trzech następnych magazynów, budowa pierwszego z nich rusza w sierpniu 2016 roku. Docelowo deweloper chce stworzyć park logistyczny oferujący łącznie 150 000 mkw powierzchni.
- Krakowski rynek nowoczesnych powierzchni magazynowych jest jednym z najmniej rozwiniętych na  terenie Polski. Co prawda występuje na nim wysoki popyt na magazyny, jednak ich liczba jest ograniczona. Powodem jest m.in. niewielka ilość odpowiednich terenów inwestycyjnych, co wynika z ukształtowania terenu wokół miasta. Działka, na której powstał nasz magazyn posiada bardzo dogodną pod kątem logistyki lokalizację: w sąsiedztwie autostrady A4 oraz wschodniej części obwodnicy Krakowa. Mając na uwadze duży potencjał tego miejsca, w perspektywie następnych lat planujemy nasz rozwój na tym terenie – mówi Tomasz Lubowiecki, prezes 7R Logistic S.A.
- Konsekwentnie od lat prowadzimy politykę proinwestycyjną, która ma przyciągnąć do naszej gminy nowych inwestorów. Jedną z takich inicjatyw było stworzenie Wielickiej Strefy Aktywności Gospodarczej, na terenie której powstało pierwsze centrum logistyczne w Kokotowie – dodaje Artur Kozioł, burmistrz Miasta i Gminy Wieliczka
Wartość inwestycji to 26 milionów złotych, z których niemal połowa została sfinansowana z Europejskiego Funduszu Rozwoju Regionalnego. W ramach dofinansowania, w magazynie został wdrożony nowoczesny system do autoidentyfikacji i śledzenia towarów, oparty o technologię RFID (radiową). Jest to pierwsze w Polsce wdrożenie tego systemu, na tak dużą skalę. W połączeniu z systemem WMS zapewni ona szybkie i sprawne zarządzenie magazynem.
- Dotacje unijne na rozwój nowych inwestycji w Małopolsce od początku roku wyniosły już przeszło 218 mln zł. Aktywnie pomagamy przedsiębiorstwom w zakresie pozyskiwania tych środków – mówi Wojciech Zegzda, zastępca Dyrektora Departamentu Wsparcia Przedsiębiorczości MARR.
Budowa Centrum Logistyczne 7R Logistic Kraków Kokotów I rozpoczęła się w listopadzie 2014 roku.