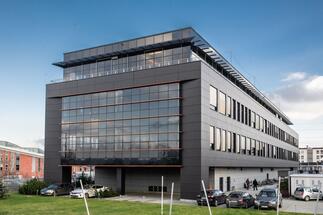 Star Beta Poland is a prop-trading company that trades on financial instruments in many asset classes such as futures, stocks, bonds, raw materials and currencies. He also specializes in trading on the cryptocurrency market.
In addition to the specific standard of the building and its location, the lease flexibility was important to us, which was offered to us by the owners of Epol Office during the first meeting - emphasizes Jacek Mindziak, director and board member at Star Beta Poland.
The landlord, Epol Holding, was represented by the consulting agency Corees Polska, Biuro Na Miarę acted on behalf of the tenant.
During the process, the concept of the office space itself changed several times, along with the client's development plans in Poland. Epol Office offers great lease flexibility with the possibility of further expansion within the office building - says Łukasz Kąpielewski, lease specialist at Biuro Na Miarę.
Epol Office is a four-storey office building with a total area of ​​over 6.3 thousand square meters. sq m It is located in Krakow at ul. Bobrzyńskiego 12, in the heart of Krakow's "Silicon Valley". The office building is currently undergoing a re-commercialization process.
Epol Holding is a company dealing with, among others administering and renting office and service space and residential apartments, as well as conducting development activities.