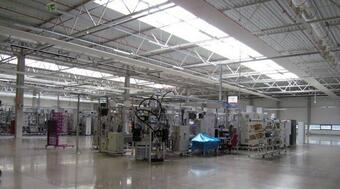 Ostatecznym nabywcą wspomnianych nieruchomości zostanie jeden z podmiotów wskazanych przez spółkę partnerską Exeter Property Group i GIC.
Zgodnie z podpisanym listem intencyjnym audyt nieruchomości zostanie zakończony do 20 listopada br., a zawarcie umowy sprzedaży nastąpi do 18 grudnia tego roku. Na chwilę obecną nic nie wiadomo o wartości transakcji, żaden z zainteresowanych podmiotów nie chce komentować na ten temat.
P.A. Nova to firmą oferującą usługi w zakresie kompleksowej realizacji inwestycji budowlanych na terenie Polski. Firma działa w obszarze inwestycji handlowych i przemysłowych, spośród jej najbardziej znanych projektów wymienić można Galerię Galena w Jaworznie, Galerię Handlową Odrzańskie Ogrody w Kędzierzynie Koźlu lub Galerię Handlową Miodowa w Kluczborku.
Exeter/GIC Investment to podmiot istniejący od marca br. Wehikuł założony przez singapurski fundusz GIC oraz amerykański Exeter Property ma na nieruchomości przemysłowe do 300 mln euro.