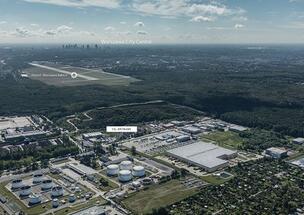 Havi Logistics, a global supplier of complex logistics services in over 100 countries, is moving into new locations in Silesia and Warsaw. Experts from JLL represented the tenant in the process of searching for the new locations.
In Panattoni Park Silesia South, Havi Logistics has leased 13,100 sq m of warehouse space. Furthermore, the company has decided to occupy 1,800 sq m at City Logistics Warsaw II, which is also owned by Panattoni.
"Havi Logistics has already leased warehouse space in Silesia, but due to the rapid development of its services, the company needed additional space. The tenant selected Panattoni Park Silesia South, which provides comfortable and state-of-the-art class A space. In addition to the available standard space, Havi also has a cold store and freezer room at its disposal within the new warehouse object. The company has also moved its warehouse operations to Panattoni's new urban location in Warsaw, located at ul. Odlewnicza. Its development is another example of the healthy condition of Poland's warehouse sector, and confirms that developers are able to quickly respond to the interest of tenants. According to our data, by the end of 2018 the market had 15.7 million sq m of warehouse space. This is three times the amount it was ten years ago", comments Ludwika Korzeniowska, Business Development Manager, JLL.
Panattoni Park Silesia South is a modern, class A warehouse park consisting of two buildings with a total area of about 70,000 sq m. The warehouses are located in close vicinity to National Roads 44 and 86, and the S1 expressway, which provides quick access to the A4 motorway. In addition, the property is located in the Katowice Special Economic Zone (Subzone Tychy), so that tenants can benefit from tax relief and exemptions.
City Logistics Warsaw II is a state-of-the-art, class A warehouse with a total area of nearly 14,000 sq m. It is dedicated to the needs of e-commerce and wider urban logistics. The investment is located at ul. Odlewnicza in Warsaw's Żeran district, just 13 km from the center of the capital. Furthermore, it is situated in close proximity to the S8 expressway, which allows access to the A2 motorway.
Source: JLL