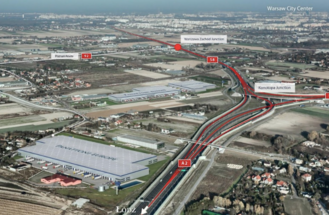 Deka Trans has leased nearly 6,000. sqm of warehouse and office space in Panattoni Park Konotopa II, stage II. The company picked up the space and started operating activities.
The new Deka Trans facility is located in the vicinity of the Konotopa junction, connecting the A2 motorway with the Warsaw ring road. According to the contract concluded with the developer, the company took up 5.6 thousand sq m. sqm warehouse space with the possibility of expansion and 140 sq m. office and social space.
This is another time when both companies have established cooperation. This project is an excellent example of the parties' cooperation, enabling the implementation of their long-term business goals - comments Magdalena Wojnarowska, legal advisor, Legal Hub law firm.