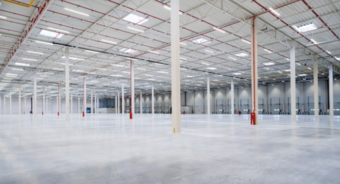 Panattoni in fashion. Arvato Supply Chain Solutions (part of the Bertelsmann SE & Co. KGaA group), which provides comprehensive outsourcing services, including in the field of supply chain management, has once again opted for Panattoni's modern warehouse space. The company has now leased 15,600 sqm in the completed final section of Panattoni Park Poznań IV. As much as 14,400 sqm of this will be used by the logistics operator to process orders from the online stores of one of the leading international companies in the fashion segment. The remaining space is to be used for social and office purposes. The choice of the developer's park in Poznań by Arvato Supply Chain Solutions will enable the handling of ever greater volumes of online sales, the growth of which has recently surged. Thanks to Panattoni's efficient completion of the new space, Arvato Supply Chain Solutions was able to launch its operations on the premises in November.
On the latest contract for space in Panattoni Park Poznań IV, Katarzyna Kujawiak the Development Director of Panattoni comments: "The complex in Komorniki is certainly a park worth boasting about. It combines modern technology, an ideal location and flexible space that can be arranged perfectly for a specific activity. It houses, among others, logistics operations for food products, but there is also space for light production. The entry of the clothing segment and its e-commerce operations provides the best confirmation of its versatility."
Panattoni Park Poznań IV also offers a number of advantages thanks to its location in Komorniki, which Arvato Supply Chain Solutions will now be able to benefit from. Two junctions of the A2 motorway are situated close the complex – the Komorniki and Poznań interchanges – connecting it with some of the most important urban centres for logistics in Europe: Łódź, Warsaw and Berlin. In addition to this, the S5 expressway, which is close being completed, in this area forms Poznań's eastern bypass and also connects the complex with routes to Wrocław in the south and Bydgoszcz in the north. The location is thus ideal for domestic and international transport.
Panattoni Park Poznań IV, with an area of almost 87,000 sqm, comprises three buildings. The advanced technical solutions offered by complex have already proven to be attractive to tenants. It offers the highest quality of warehouse space (class A), as well as functional and flexibly arranged modules. The park has been designed to be ideal for both storage and light production.