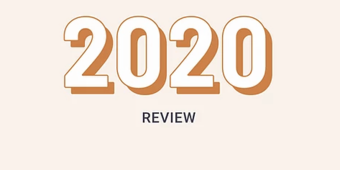 From nice-to-have to a need
That would not happen without a strong commitment to user engagement. That has been one of the top priorities and a challenge at the same time, as people opted for more both desktop and offline time in 2020.
"Engaging people remotely and improving people's mental health working from home was definitely a challenge. To mitigate this challenge we hosted several yoga, destress and meditation sessions online to improve mental health for all our users worldwide. Content calendar with global posts, polls, events and challenges has served as a tool to delight our users and give them that pick-up in a year which otherwise has been a tough period for many of us," says Anna Gäfvert Veloso, Head of Community Management.
"Our team is more robust than ever and we have been able to support clients in their wider portfolio roll-outs in several countries, like UK's Gravity and Danish Cobblestone, at the same time," she continues.
The company has come a long way since its founding in 2016. In 2020 it spread to five new markets, totaling 17, with a footprint on both sides of the Atlantic and in Asia. This means we have become the most widespread platform in the tenant experience niche, a subsegment of the booming PropTech industry. In 2020 alone, we have commenced cooperation with 53 new properties and the platform now supports 19 languages.
"Market growth, product maturity and user adoption are three key areas that we will focus on in 2021. From the start, Spaceflow has been designed as a platform for any kind of building and in 2020, for the first time, we have launched more residential (multifamily) projects than commercial ones. As the COVID-19 repercussions will continue in 2021 and years after, our aim is to support commercial clients with the return of the tenants as well as strengthen our position on the built-to-rent (MDUs) market. More than ever, our goal is to roll-out to portfolios with existing and new clients," comments current and future focus Lukas Balik, co-founder and CEO.
As Spaceflow connects buildings with their occupiers and provides seamless access to services, amenities and smart building features, one of the important tasks in 2020 was to create closed-cycle experiences. No need of leaving the app supports both the engagement of users and reasons to opt for Spaceflow for landlords and building operators. "In 2020, we have been focusing largely on hardware and software integrations, resulting in introducing occupancy monitoring feature and a partnership with SALTO KS mobile access, among other things," stresses Vojta Diatka, Head of Product. "This year, we will continue to select the right partners for integrations."
With that one challenge arises. "Different integrations of hardware and software, notably touchless technology, is now more important for clients than it used to be. We have learned, that sometimes Spaceflow might still be identified as a »community platform« and we need to change that perception," notes Petr Boruta, Head of Marketing.
Our company culture thrived even in a remote setting
"The growth of the engineering team was a blessing for a product maturity which we will yield from in 2021. At the same time, picking the right people for the team and the product was a naturally time-consuming challenge. As a result, my position shifted to a more strategic-driven role with orientation on large client-facing projects and development of even more solid technical backend," says Milan Mimra, Spaceflow's CTO.
Company culture stays a cornerstone of Spaceflow. We were closing 2019 with reporting that our team grew by 20+ members in a 1,5-year timeframe. In 2020 alone, more than another 20 new people joined Spaceflow which now has over 40 engaged humans (and three dogs!) in its team.
We wouldn't be able to achieve this without our amazing Andy who took on the complicated task of largely remote hiring and onboarding while nurturing the team culture, even when most of the team members collaborated remotely. In a tightly-knit culture like ours where people spend time together after work, too, it might have been a strange and new experience to meet for online yoga or virtual beer at first. However, as we quickly grew confident working remotely, it now feels natural and definitely, after a unique and exciting Christmas party that took place in a virtual Spaceflow Gather town, we can confirm Andy did an amazing job to engage us. As always.
Spaceflow team members will continue to work largely remotely, at least in Prague where our office is undergoing a major refurbishment. Employees will have the pleasure of the new workplace that will offer an improved experience including a barista and more meeting rooms starting in February 2021. Our offices will offer hotdesks with booking via, naturally, our own Spaceflow app.
2021 will be the year of adoption
"2020 was a breaking point. From our marketing data, we clearly saw that the demand for tenant experience has risen. Although opportunities for event presence, an important part of our marketing mix ever since, was limited, we managed to remain visible and connect with decision makers via other means," says Boruta, Head of Marketing.
"As long as digitalization has been sought after, there is a lot more potential. I believe landlords cannot wait any longer for digital transformation to happen. Every building in the world will be forced to introduce a digital layer for its occupiers," Balik, the CEO, uncovers his 2021 beliefs.
We predict 2021 will be the year of vast adoption and that our easy-to-use interface and community management team that supports clients during onboarding and the whole cycle will be the tailwind of it.
"We will continue to work on features most valued by our clients: integrations and analytics. Our goal in terms of expansion is to build towards the position of leader in the UK, DACH and the CEE region, and prepare for more rapid expansion in the US market in late 2021 and 2022," Balik adds.